Devikrupa Industries stands at the forefront as a trusted and renowned manufacturer and exporter of Stainless Steel Liquid Mixing Tanks and Pharma Liquid Mixing Plant. With a formidable national and international presence, our journey has been marked by crafting a comprehensive range of Stainless Steel Liquid Mixing Tanks with Agitators, Stirrers, and Heating capabilities. These tanks and plants find their purpose across diverse industries such as pharmaceuticals, chemicals, agriculture, and food processing, seamlessly amalgamating ingredients for optimum results.
Our adept use of top-grade raw materials, cutting-edge technology, and machinery reflects in the finesse of our products. Our line includes Flavored Mixing Tanks, Electrical Heating Mixing Tanks, and high-speed Agitators, among others. These ingeniously designed tanks facilitate consistent and efficient blending, thereby enhancing production outputs.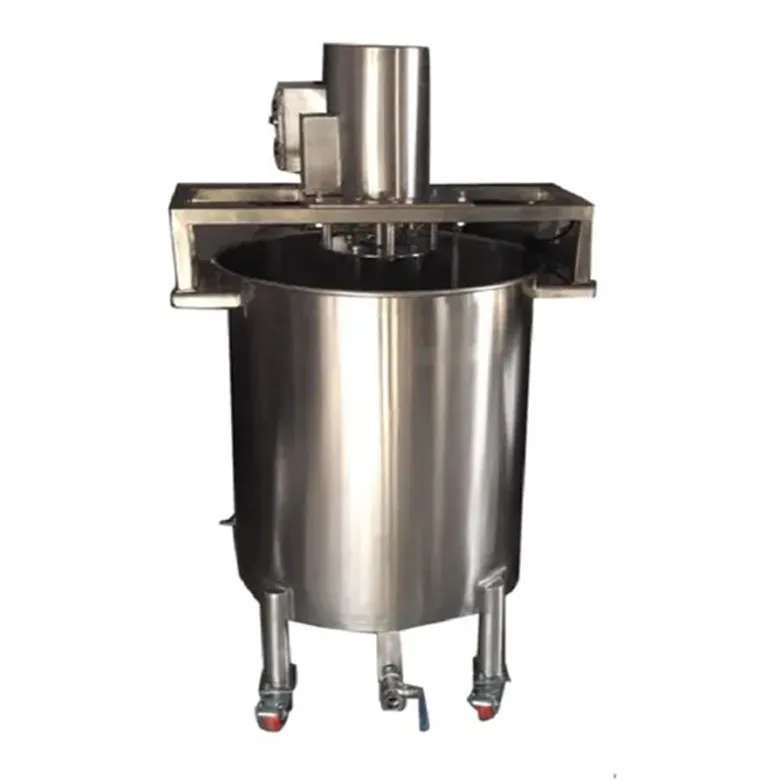 Model : DI 60 AAFS
Pharma Liquid Mixing Manufacturing Plant
As a reliable Pharma Mixing Plant manufacturer, we pride ourselves in offering innovative solutions to your mixing challenges. Our Liquid Mixing Tanks with Agitators boast robust agitators that ensure thorough mixing and dispersion of diverse materials. This accelerates tank utilization and promotes rapid and uniform blending of various chemicals and ingredients.
Our commitment to customer satisfaction is unwavering. We champion state-of-the-art technology and engineering to produce Mixing Tanks that meet the highest standards. Whether you require Jacketed Mixing Vessels, Agitated Mixing Vessels, or Liquid Mixing Tanks, we ensure rugged construction, corrosion resistance, and unparalleled quality. Our tanks come in a range of configurations and capacities, catering to diverse needs, from 50 liters to 20 tons.
Stainless Steel Liquid Mixing Tank Manufacturer
As a leading Stainless Steel Mixing Tank Manufacturer, we adhere to industry norms and seamless manufacturing processes. We subject our tanks to rigorous quality tests during production to ensure seamless functionality and durability.
Devikrupa Industries takes immense pride in its role as a pioneer in the realm of pharmaceutical liquid mixing manufacturing plants. Our Stainless Steel Liquid Mixing Tanks are emblematic of quality, precision, and engineering excellence, a testament to our commitment to providing innovative solutions for the pharmaceutical industry and beyond.